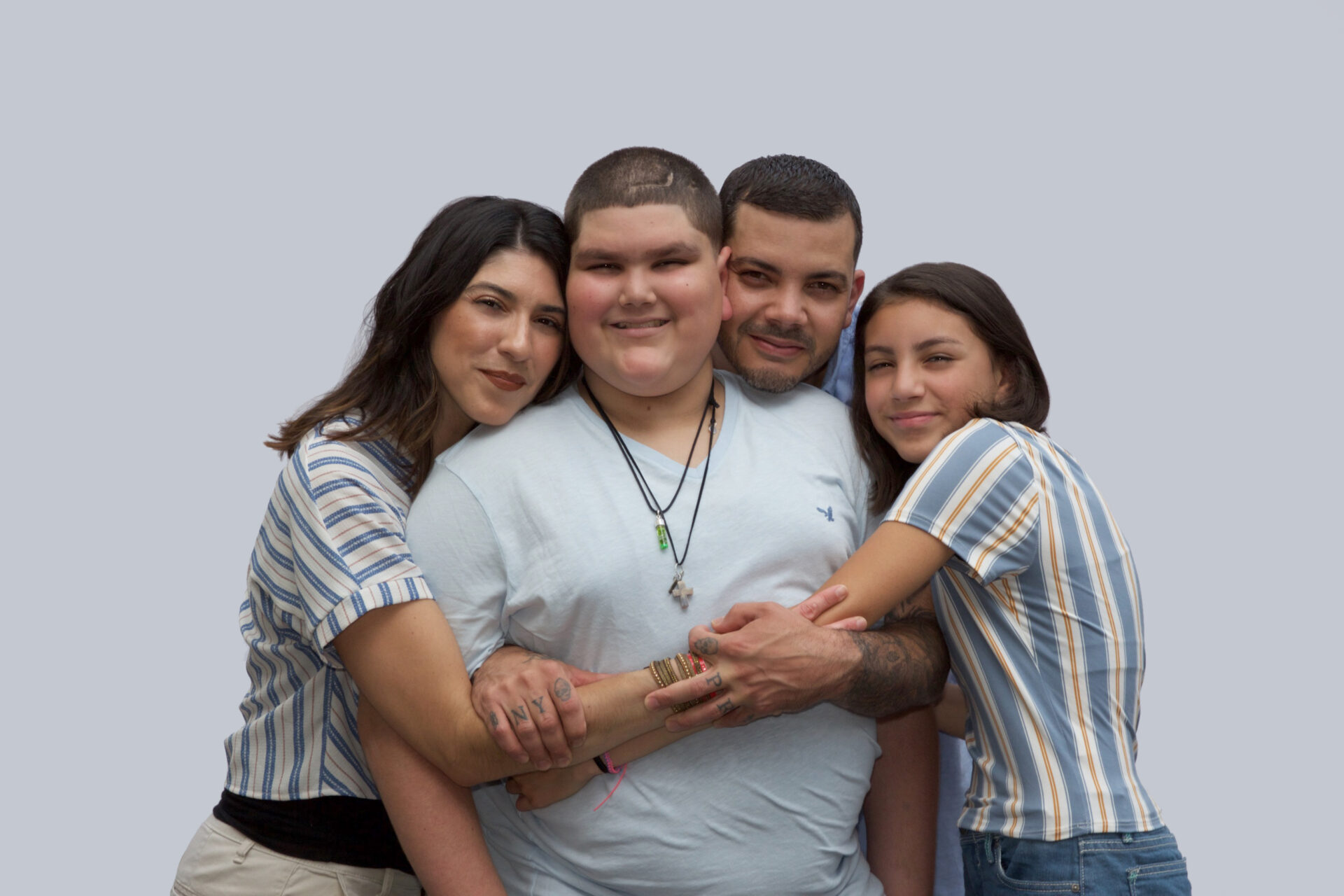 12 Nov

The Diaz Family
A letter to our community and supporters from Katiria Diaz, mother of Francisco Diaz.
Dear Friends,
My son, Francisco "Franky" LaBoy Diaz, was born in Puerto Rico on May 5, 2002. From that moment, his giant smile and contagious laughter began lighting up the world. I knew right away; he was a special kid.
Just before his third birthday, I got the scariest news a mom could hear. My son had a brain tumor. Franky had surgery and spent six months in and out of the Intensive Care Unit. We then made the difficult decision to leave our home, family, and entire support system in search of the best medical care. We uprooted our lives and moved to New York.
Franky would be diagnosed with two more brain tumors—at the age of 12, near his pituitary gland, and at 16, the scariest of all, a tumor on his brain stem. The best care was in Rochester, three hours from home. It was devastating. We had no shoulder to lean on—our family and friends all in Puerto Rico. In both cases, we needed to be close to Franky's care for months. We were blessed to learn about Ronald McDonald House Charities of Rochester (RMHC Rochester).
The support and love we have received from RMHC Rochester has been vital to our journey. Most families could never afford to be away from their homes, other children and jobs for months. RMHC Rochester literally kept us together and provided access to Franky's life-saving medical care—eliminating the choice between our basic needs and our son's future.
Most recently, we stayed at RMHC Rochester for two months this summer. They took their love and support to a brand-new level! At 17, Franky had a greater understanding of his condition. He embraced his RMHC Rochester family and became a local celebrity—sharing his love for the team and organization. From live TV and radio to special events, Franky told the community what an impact RMHCR has on families like ours. He told so many, "I am blessed."
Franky is in 11th grade now, and despite some ups and downs, we are good. As we continue this path and pray for the best, we are eternally grateful to RMHC Rochester, and will give back to those that gave so much in our time of need.
Please join us in helping families like ours with your donation.
Best Wishes,
Katiria Diaz